Riverview
P

arent

T

eacher

P

artnership
2018 - 2019 School Year
Fundraising
There are many local merchants that have offered to join with us to support our school. Here you will find opportunities to get great products and service, plus participate in fundraisers.






It's very simple to use: download the app, take a picture of your receipt, Shoparoo awards your purchase points. Once we get a certain level of points they send us funds. Very easy way to raise funds for the school just by living life. Receipts must be entered within 14 days of purchase to be accepted.


Sign-up as a Volunteer

Our Fall kick off Fun Run is Oct. 24th - Nov. 2nd. Nov. 2nd is the Riverview Glow Run. Click here to sign up for the Glow Run

Not interested in selling/ordering items? You can always donate to Riverview with either a check made payable to Riverview PTP or new this year.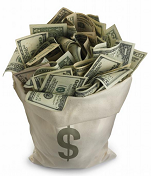 FREE MONEY
Fundraising Is an Amazing Part of PTP!
Stay informed and involved to help maximize our fundraising efforts.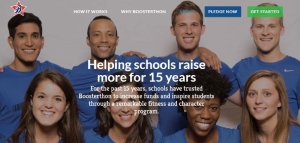 Boosterthon Fun Run Information and FAQ's. Register here - Glow Run. Kick off for Riverview fun Glow Run is on Oct. 24th and runs through Nov. 2nd. Nov. 2nd is the Riverview Glow Run. Fundraising is one of the largest efforts done by PTP each year. It raises the majority of the funds used by PTP to help make each school year the best it can be for students by financially assisting in events and in other areas of need.
Little Caesars Support Riverview by saving the pizza box stickers from any pizza purchased at Little Caesars and entering the information at Labels to Learn! For every pizza sold, Little Caesars will donate 20 cents directly to the schools selected by their customers. The Labels 2 Learn technology enables a Little Caesars customer to enter a unique code found on each pizza box online at Labels2Learn.com, which triggers the 20 cent donation to the school selected by the customer.